Lash Instruction
Applying fake eyelashes can be a pain in the ass. I made this lash instruction for those who have still problems with applying fake eyelashes. I hope this is helpfull. If you are still having a hard time applying the fake eyelashes, we request you to go through "My Account" and add your ticket with your question. We will try to answer your question as soon as possible.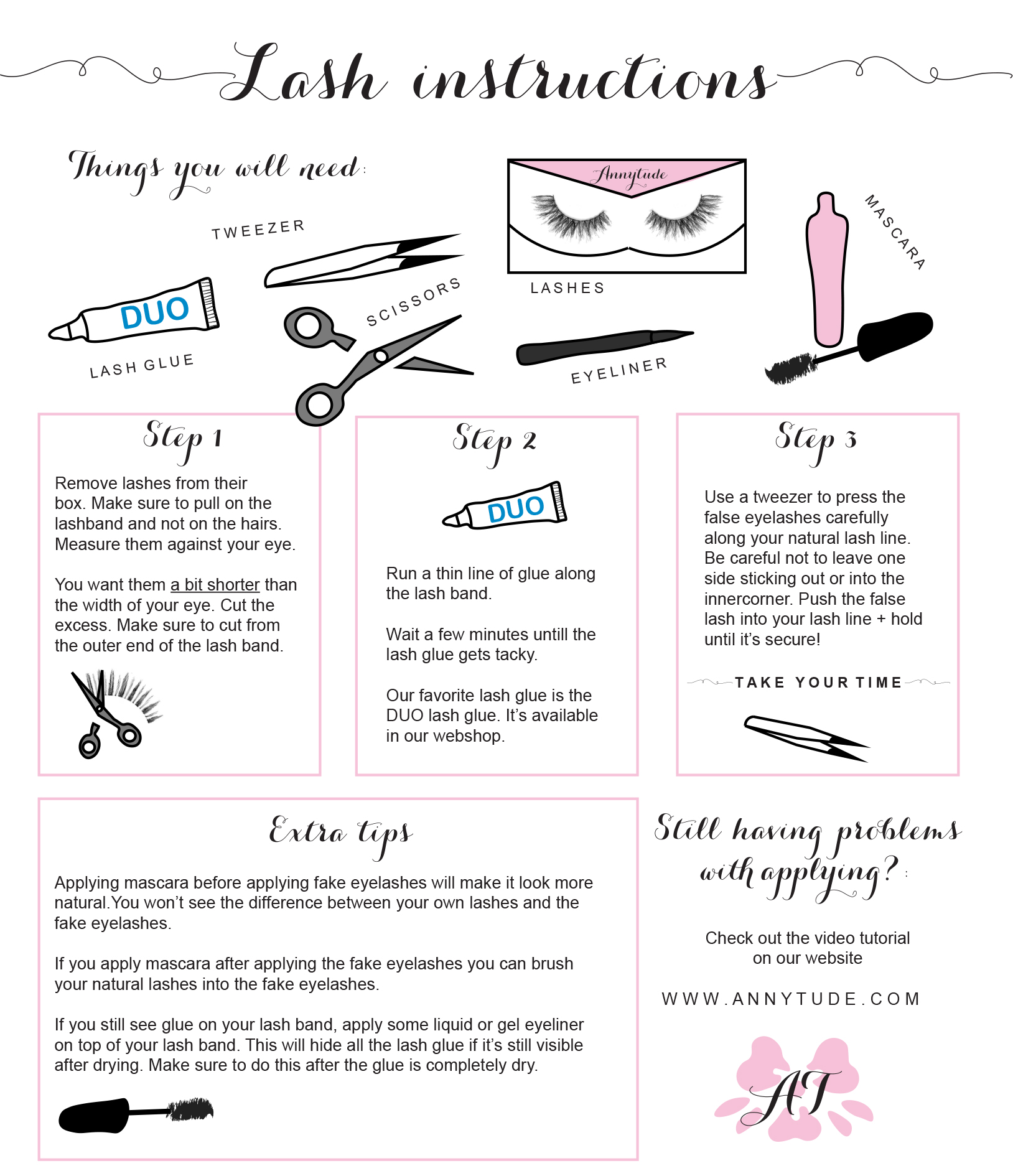 If you are using your computer or laptop make sure to open this picture in a new browser to see the full size. Hold the right mouse button and choose: Open image in new window.
If you still have a hard time with applying fake eyelashes, check out our
video tutorial
!
Eyelash instruction is included with every order you place on our website Annytude.com